There is a Dallas Delta Communications Solution to suit any situation…
The Sentry Doorstations range are used Hospitals, Securing Carpark entry, Secure entry points like gates for warehouses and office building to screen entry or access in after hours / non business times.
Our Customer Service Telephones (CST) are used in Universities to create a safer campus, as public telephone all over Fiji, prison phones and for tourists information kiosks.
The Sentinel Doorstations are used for controlled access in apartments and office buildings.
The Emergency telephones installed in roadways, tunnels, national parks, mines and any remote location.
To download our full product brochure DDC Product Brochure
If you require a unique communication solution, please discuss it with our sales team. Click here to go to our contacts page
Emergency Roadside Telephones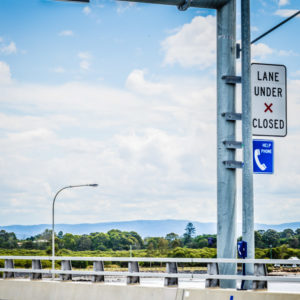 METS- Motorist Emergency Telephones have been installed across Australia in roadways and tunnels. They provide the motorist a safe and reliable method to call for help in the event of a breakdown or emergency.
Public Transport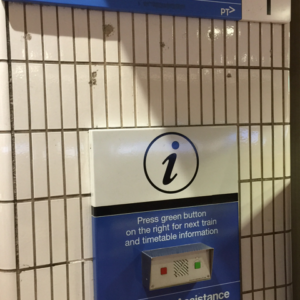 We have been providing Public Transport CHP (Customer Help Point) solutions and Bus and Rail Safety Solutions for many years.
Our products can be found across Melbourne Metro, NSW Rail, VLine and Brisbane Busways.
Control rooms and Remote Management Software
They providing remote commuter support and communications, to inform them of ongoing changes.
Building Security
Secure entry buildings, work sites and offices. Simply contact reception or the individual unit number and the operater can remotely allow access to the building. Or swipe your RFID (optional add on)
Help phones and Poles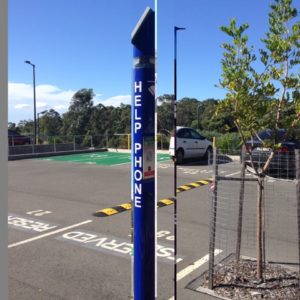 Any location can have a communication point, from customer service to emergency support.
Customer Help Points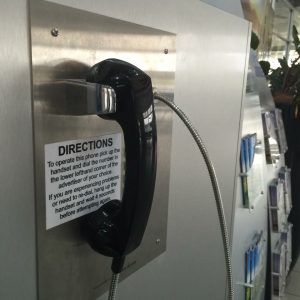 From Prisons to Airports, Train platforms to Banks and even Public telephones, we have a Customer Help Point phone to suit your environment.
We can custom design, build and configure a CHP to suit your unique needs.
Entry/ Exit Points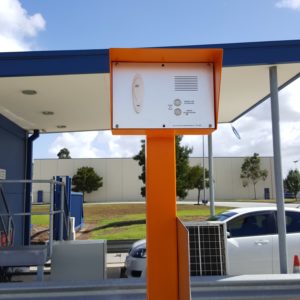 Our units are the perfect solution to Car Park and building exit and entry points. Door release relays and key less access make it all possible.
High Voltage and Line Isolating Equipment
Our equipment is installed at power stations, construction sites and high voltage installations. Our HV range can protect People,  Plant and Equipment in these harsh environments.